Auf frischer Tat erwischt: Webcam am Pissoir!
Caught in the act: Webcam at the urinal!
Männer verstecken Webcams in der Damentoilette, um Fotos von pieselnden Mädels zu schießen? Falsch! Mädels verstecken Webcams am Pissoir, um Männern beim Pieseln zuzuschauen. Zumindest in dieser japanischen Jeanswerbung, die auf MTV Deutschland läuft - aber hoffentlich bald auch in Deinem Stammklo!?
Der Überwachungs-Bildschirm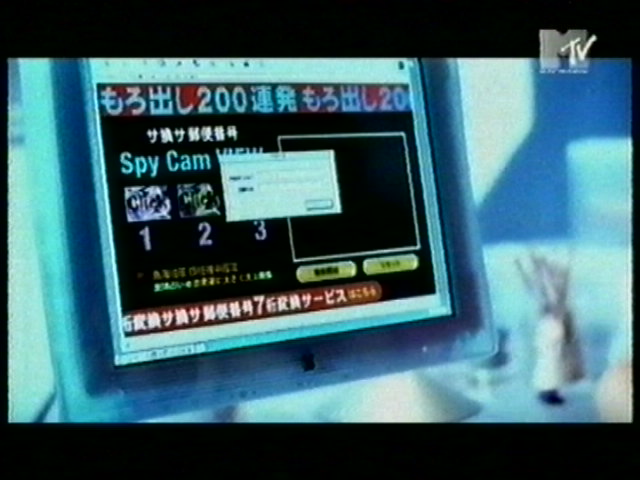 The spy screen
Men are hiding webcams in the women's toilet to get pics of peeing girls? Wrong! Girls are hiding webcams at the urinal, to get a good shou of men peeing. At least in this Japanese jeans commercial currently running on MTV Germany...but hopefully soon in your favourate toilet!?
---
Gerade will er auspacken....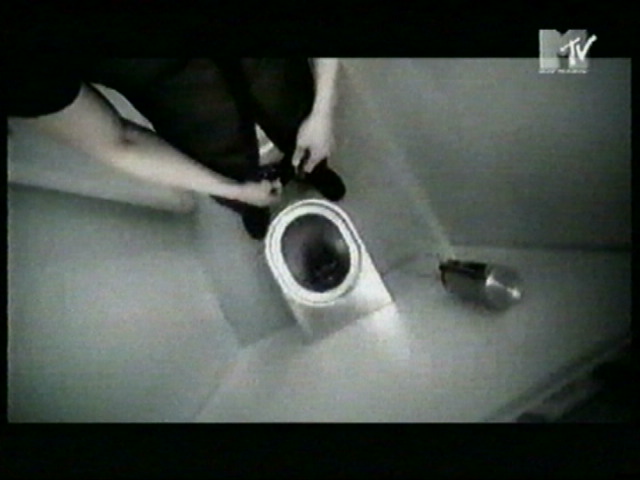 Just about to open the zipper...

---
...aber da ist eine Kamera!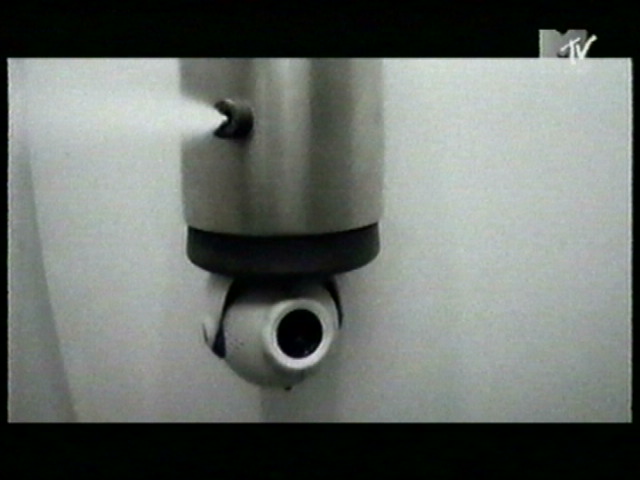 ...but there's a camera!
---
Ein mißtrauischer Blick...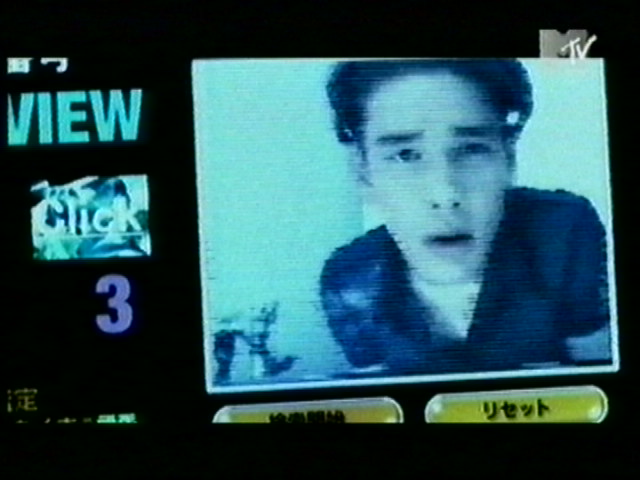 A suspicious look...
---
...der große Freude auslöst!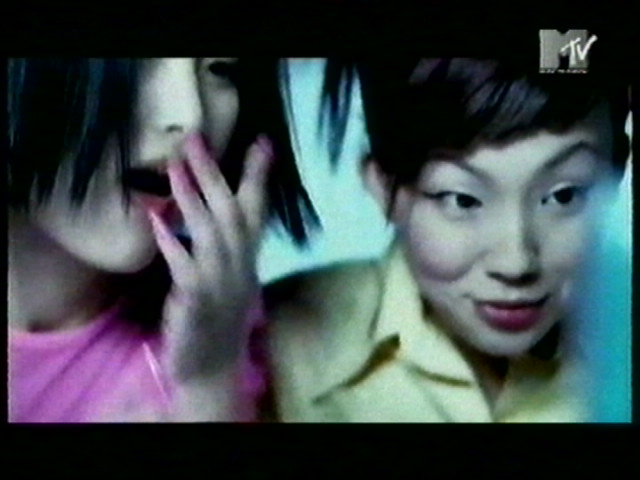 ...that causes a lot of fun!
---
Er schnappt sich die Kamera...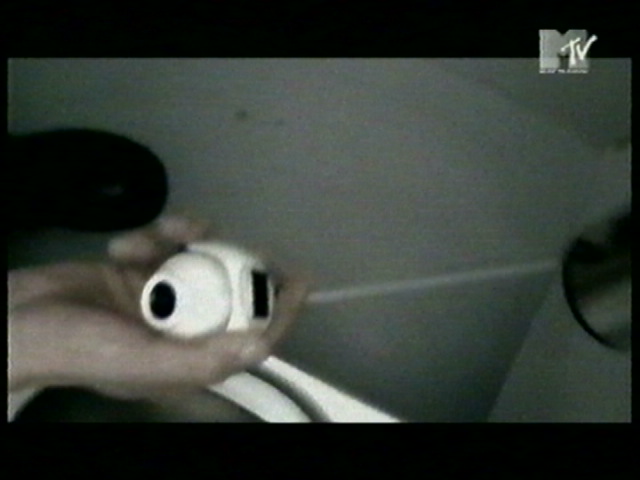 He grabs the camera...
---
...und läßt was sehen...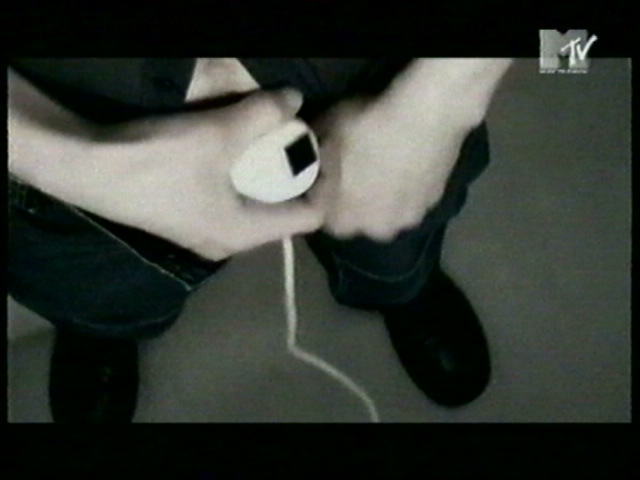 ...gives them a show...

---
...doch dann endet die Kamera im Orkus...!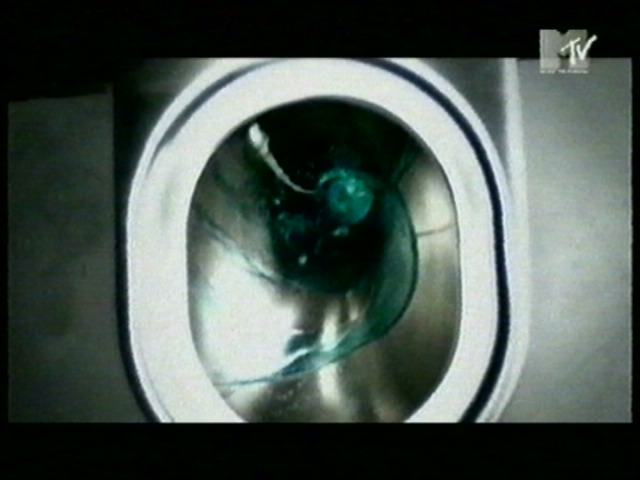 ...but then the camera goes down the drain....!
---
Überraschung: Dies war keine Werbung von Connectix Webcams, sondern von einem Jeanshersteller!
Also Mädels: her mit der Kamera! Ich werde sie auch bestimmt nicht ins Klo spülen :-))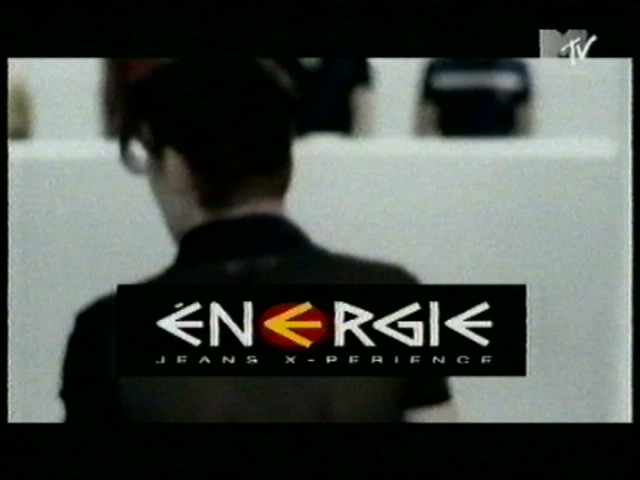 Surprise: This commercial was not of Connectix webcams, but of a jeans manufacturer!
So girls: where's your webcam?? I'll promise not to send it down the drain! :-))


-.-.-